Quick update on linebacker Ken Lamendola – coach Troy Calhoun said he could miss "some weeks," but the specific timetable hasn't been set for his return. Lamendola's ankle briefly popped out of socket but went right back in, and there were no broken bones or knee damage.
- Links: Air Force is putting a lot of responsibility on its inside linebackers, who were inconsistent last season. Lamendola's injury doesn't help the depth, but the team is counting on Brady Amack and Jordan Waiwaiole to play at a high level all season.
- The freshmen finally went through a full practice. I touched on fullback Tyrone Sauls in the practice report yesterday, but when Calhoun has said that a freshman might be a factor at fullback, he has said he has a few candidates in mind. Another candidate is Ben Souther, who went to the prep school last year. He is a big fullback from Gainesville, Ga., and he should get a long look. Here's a video of his high school highlights: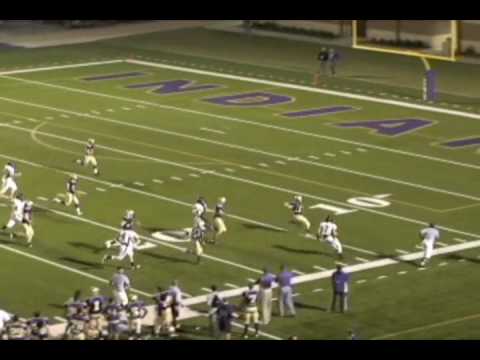 - Another freshman who stood out in practice was tailback Jon Lee. I had heard plenty about him because he played very well at the prep school last year. With the backup tailback spot behind Asher Clark unsettled and without much experience, Lee could be worth watching this month. Watch the highlights, he looks impressive:
- Outside linebacker Jamil Cooks did take a turn with the first-team defense during a team period, but it still appears Alex Means has the edge in that battle. That should be one of the tightest battles in camp.
- Quick practice reminder: Saturday is Toast to the Host, a pre-season party and beer and wine tasting, a celebration to start the Air Force season. Here's a link with the details.